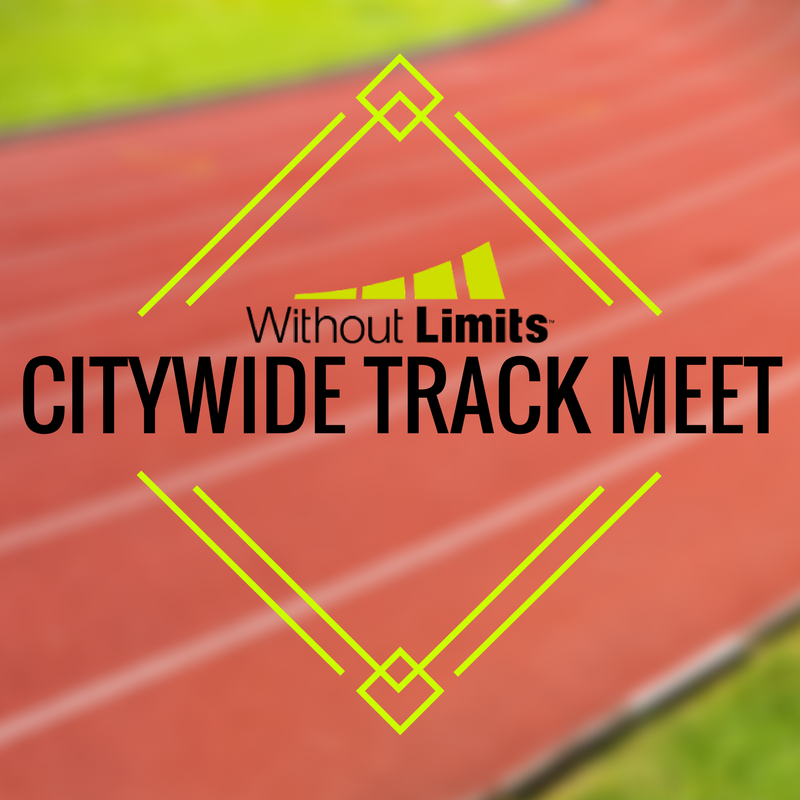 When & Where
Thursday, August 1, 2019
UNCW Greene Track & Field 
Hamilton Dr. & Hurst Dr.
Wilmington, NC 28403
Distances
100 Meter  –  TIMED
1 Mile  –  TIMED
Start Times
5:45 PM  –  Coaches Meeting
6:00 PM  –  First Race Starts
(Rolling Schedule)
8/1/19 Without Limits Citywide Track Meet Results

The one and only regional meet for youth, adults, clubs, high school, college and beginning runners. Our event is set up to facilitate friendly competition at a dirt cheap, no frills cost – only $10 to participate in one or both distances!
Never raced on the track before? Don't worry about it. We will make sure you know where to go, and what to do. Just bring your fast shoes and your best smile. Our event is well organized with the needs of the participant in mind. This isn't a five hour track fiasco.  Our goal is to get racers on and off the track with smiles on their face.
Thursday, August 1, 2019
UNCW Greene Track & Field
Hamilton Dr. & Hurst Dr.
Wilmington, NC 28403

PLEASE NOTE:
This meet has a rolling schedule.
ALL events will be Girls first, then Boys.
Events & Distances
5:45 PM  –  Coaches Meeting
6:00 PM  –  Elementary School 100M
6:20 PM  –  Middle School 100M
6:30 PM  –  High School/Open 100M
6:40 PM  –  Elementary School 1 Mile
7:10 PM  –  Middle School 1 Mile
7:40 PM  –  High School/Open 1 Mile
Meet Parking
Meet parking will be available in the gravel parking lot that is next to the track. 
Without Limits Information
Questions About the Meet?
100 Meter Events
Through Meet Day  —  $10

1 Mile Events
Through Meet Day  —  $10
PLEASE NOTE: Registrations will NO LONGER be accepted once the Coaches Meeting starts (5:45 PM)
FAQ & GUIDELINES
Waiver: The Registration Agreement & Liability Waiver is linked to the Online Registration. This must be selected and approved during registration.
Packet Pick-Up: Family or Friends may pick-up your Race Packet at Packet Pick-Up.
On-Site Registration: Registration is available starting one hour prior to race start. It closes 20 minutes prior to start.
Timing: Jaguar Bib Chip Timing will be used to time this race
Weather: This race is rain or shine. It will be postponed, rescheduled or cancelled if a severe weather warning is in effect.
Refunds: There are no refunds, registration will be accepted as a donation.
Entries are not transferable to other races Timed by Go Time as each race is organized by a different group.
We must stick to this policy as race items have been purchased based on current registrations and it is not fair to choose who receives a refund and who does not.