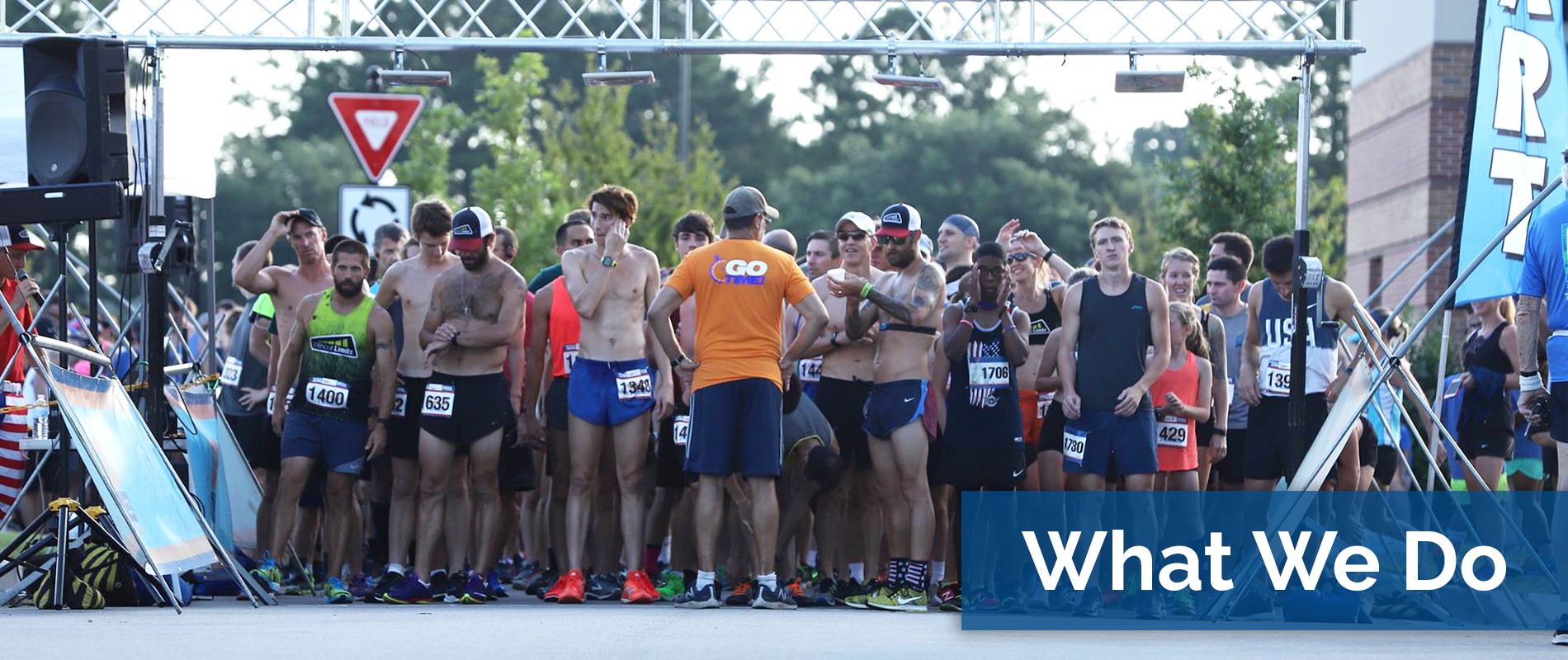 As a race director, there is nothing better than wrapping up an event with smiles on the faces of your racers. It's a good feeling – we know, we run and direct races too. Trusting that the region's most state-of-the-art race timing company has your back is Step One in creating a successful racing event.
Go Time is an event management company specializing in all areas of race management, race day timing and finish line results.  Our mission is to provide flawless race timing with unique elements that will keep our customers — race directors — coming to us year after year for our services.
However, Go Time is much more than a race timer.  We strive to help our race directors put on successful races from the first day of planning, to post race follow-ups.  We are there with you every step of the way from course layout, to publicity, registration, awards, and so much more.
Services We Offer to All Races
Online Registration & Website Design
Race Course Certification