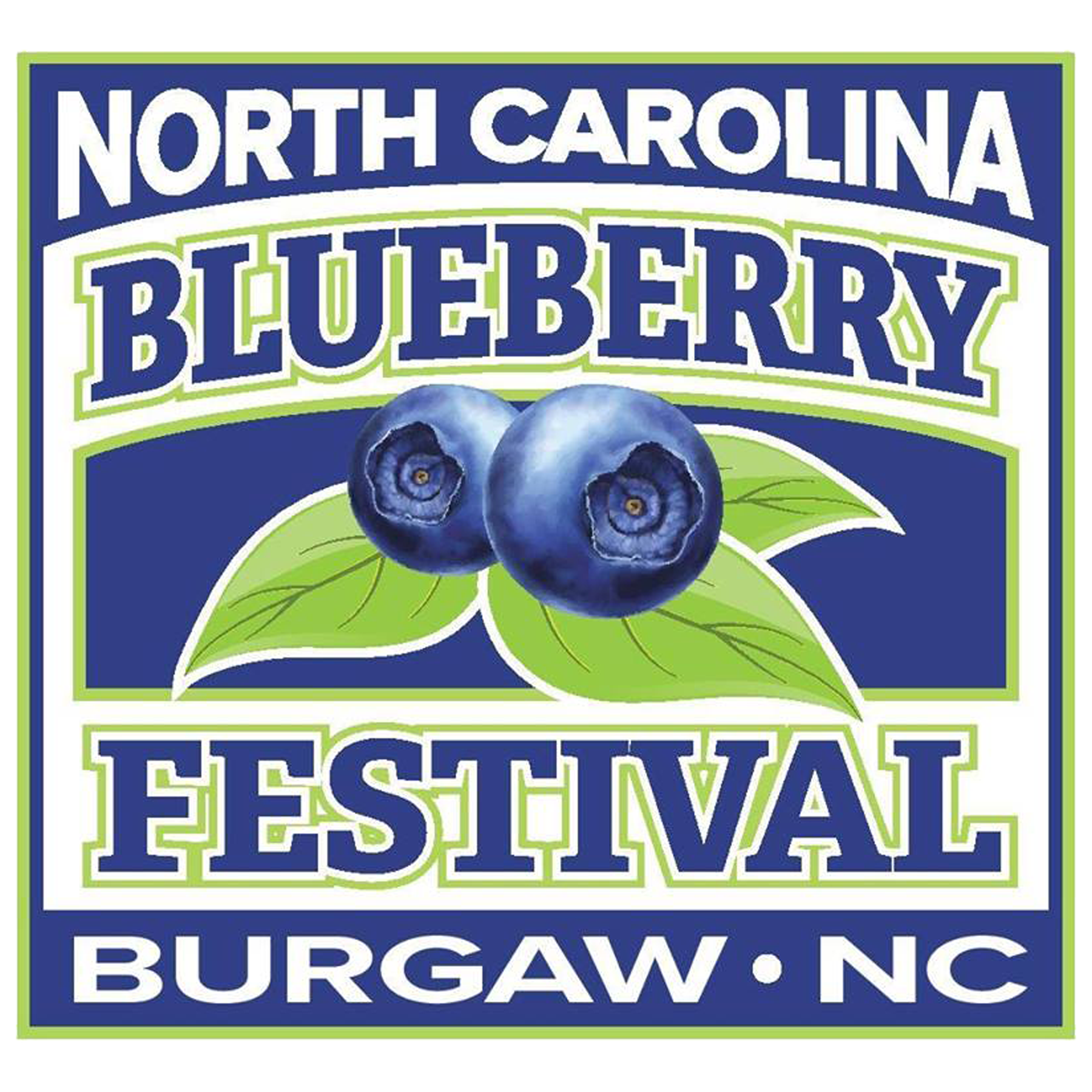 When & Where
Saturday, June 18, 2022
Burgaw Presbyterian Church
200 East Fremont St.
Burgaw, NC 28425
Distances
5K  –  TIMED
1 Mile  –  UNTIMED
Start Times
7:00 AM  –  5K Start
7:05 AM  –  1 Mile Start
2019 Blueberry Festival 5K Photos
2019 Blueberry Festival 5K Results

A community favorite, this race has become a tradition for local runners and walkers. Come out and show your support for the North Carolina Blueberry Festival by participating in the Blueberry Run 5K & 1 Mile Fun Run/Walk. The race starts and ends in Historic Downtown Burgaw and provides runners a rare opportunity to enjoy the picturesque small town and taste some delicious locally grown Blueberries at the Start/Finish line!
About the Cause
PATH (Pender Alliance for Teen Health) provides access to Primary and Mental Health Care in all Pender County Schools. Health kids are better learners and PATH works within the schools to help make sure Pender County kids are healthy. The NC Blueberry Festival 5K is the perfect way to promote healthy and fun activities for all ages!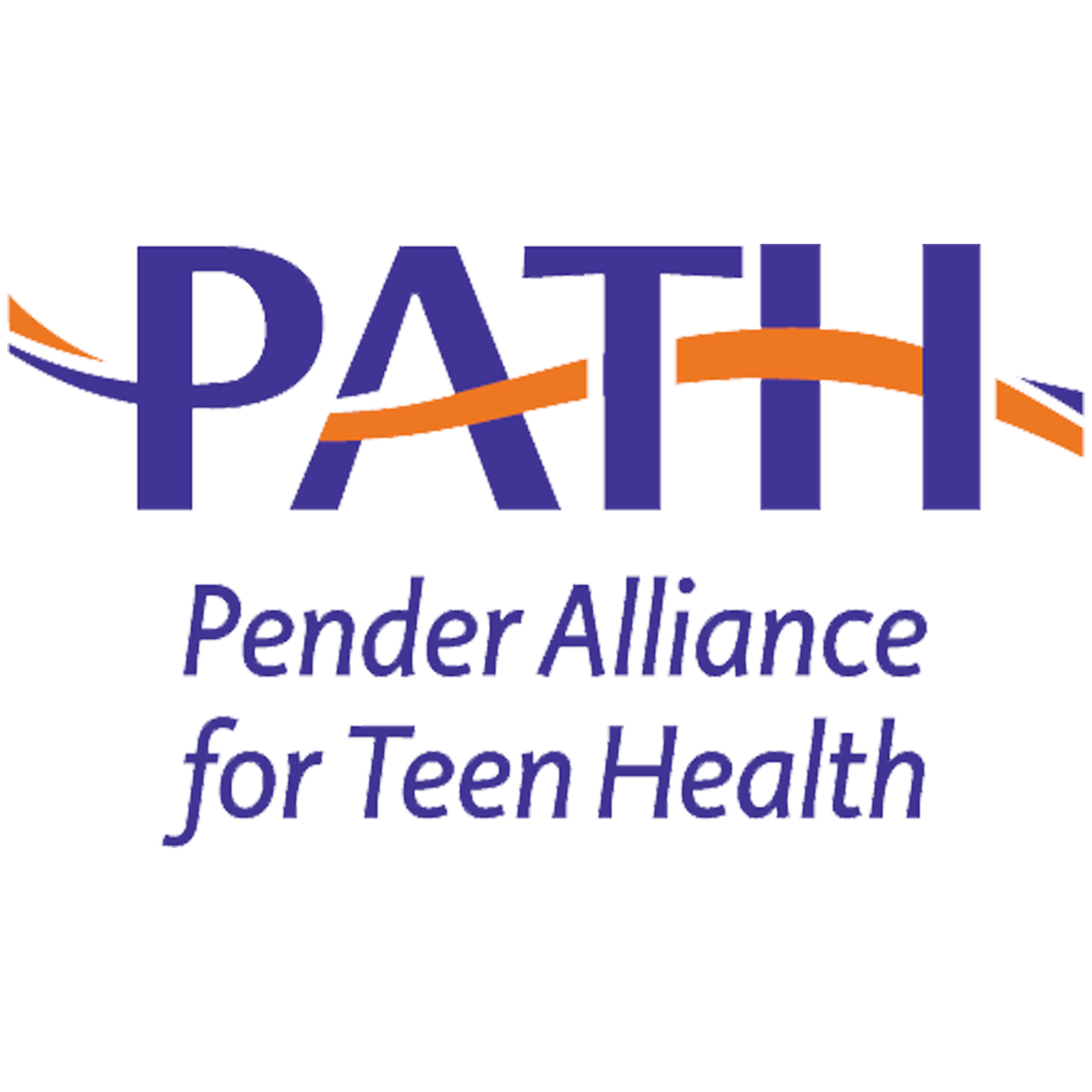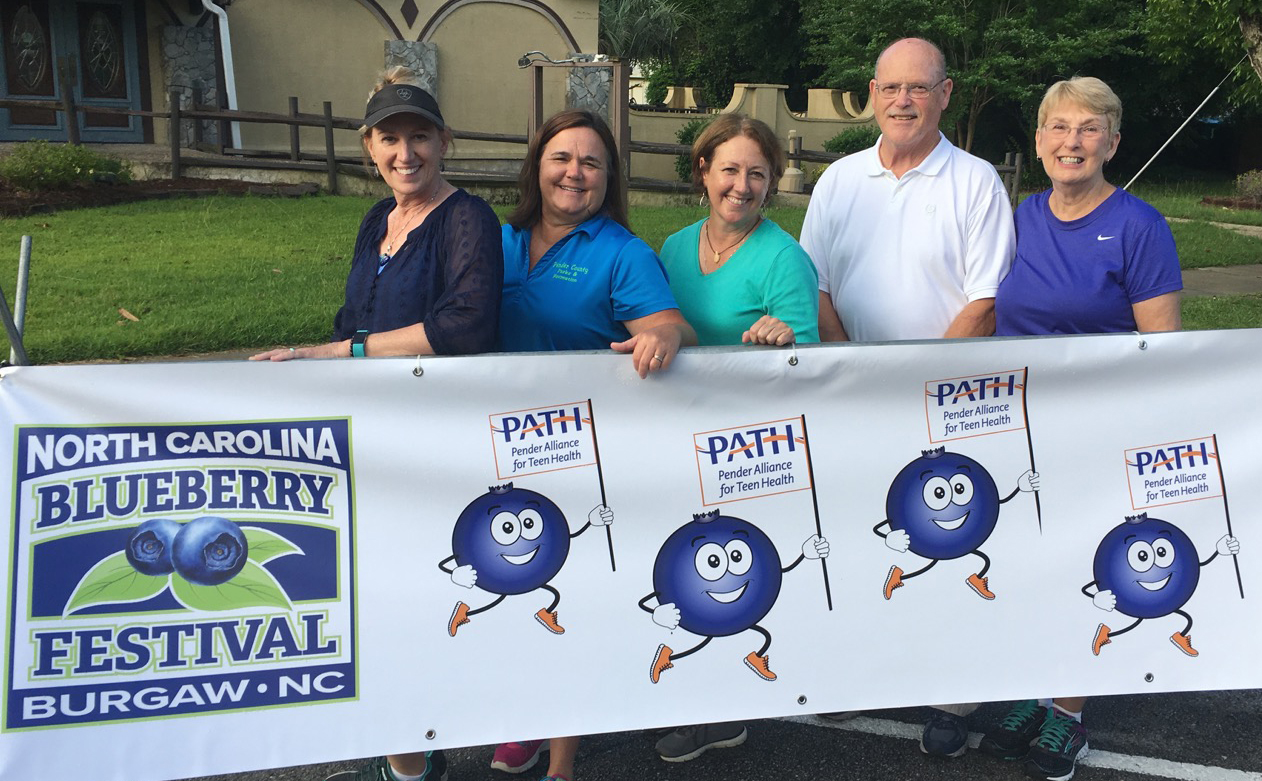 5K Awards
• Top 3 Overall, Male & Female
• Top 3 in Age Groups, Male & Female:
14 & Under, 15-19, 20-24, 25-29, 30-34, 35-39,
40-44, 45-49, 50-54, 55-59, 60-64 & 65+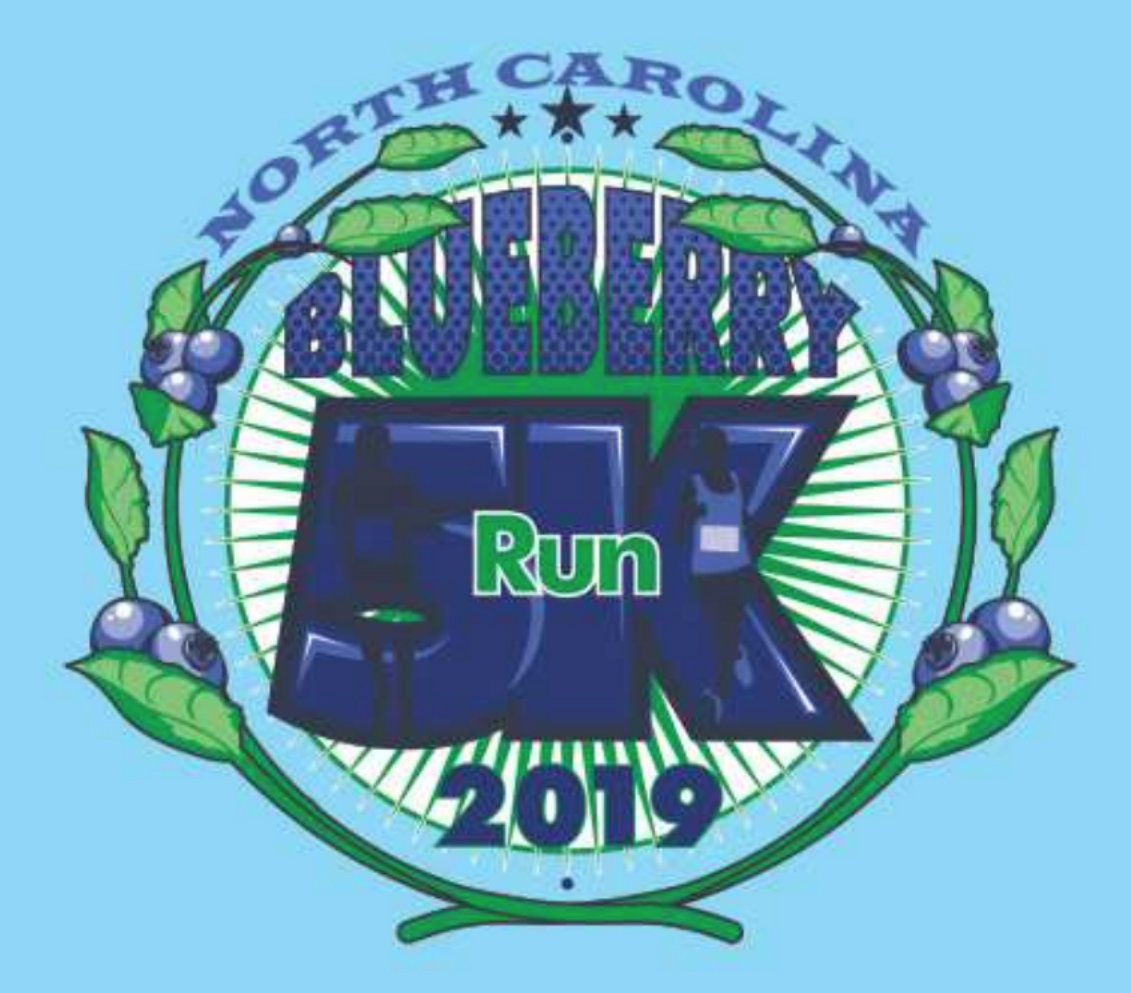 Race Swag
Shirts will be guaranteed to participants who register by 11:59 PM on Sunday, May 29, 2022. The shirts are available in Youth S-L and Adult Unisex XS-XXL cut sizes, and are made of cotton.
 Be sure to claim your shirt today by registering!

Race starts and ends at the intersection of Walker and Fremont Streets, in front of Burgaw Presbyterian at 7:00 AM sharp! The course is flat and fast through neighborhoods of historic downtown Burgaw, the county seat of Pender County. There are a minimum number of turns throughout the course. Water will be available at the 1 Mile & 2 Mile marks. Water, fresh blueberries and other recovery fruits will be provided at the finish line. 
This course is also stroller and wheelchair friendly!
However, dogs are not allowed on this course so please leave them at home or with a non-running spectator.
Friday, June 17, 2022
Fitness Fusion
903 S Walker St.
Burgaw, NC 28425
5 PM – 7 PM – Packet Pickup
If you cannot make it, packets can also be picked up at the Race when Registration Opens. Please allow enough extra time before the race starts to pickup your packet.
Saturday, June 18, 2022
Burgaw Presbyterian Church
200 East Fremont St.
Burgaw, NC 28425
6:00 AM  –  Registration Opens
6:45 AM  –  Registration Closes
7:00 AM  –  5K Start
7:05 AM  –  1 Mile Start
8:00 AM  –  Awards
9:00 AM  –  Blueberry Festival
Race Day Parking
Race starts & ends at the intersection of Walker & Fremont Streets, in front of Burgaw Presbyterian. Parking is available at the old rail road right of way.
Want to Volunteer or Sponsor?
Questions About the Event?
5K or 1 Mile (Ages 19 & Over)
Through May 1  —  $25
May 2 through June 16  —  $30
June 17 & June 18  —  $35
5K or 1 Mile (Ages 18 & Under)
Through June 13  —  $20
June 14 through June 18  —  $25

FAQ & GUIDELINES
Waiver: The Registration Agreement & Liability Waiver is linked to the Online Registration. This must be selected and approved during registration.
Packet Pick-Up: Family or Friends may pick-up your Race Packet at Packet Pick-Up.
On-Site Registration: Registration is available starting one hour prior to race start. It closes 20 minutes prior to start.
Timing: Jaguar Bib Chip Timing will be used to time this race
Weather: This race is rain or shine. It will be postponed, rescheduled or cancelled if a severe weather warning is in effect.
Refunds: There are no refunds, registration will be accepted as a donation.
Entries are not transferable to other races Timed by Go Time as each race is organized by a different group.
We must stick to this policy as race items have been purchased based on current registrations and it is not fair to choose who receives a refund and who does not.