2017 Spring Combat Mud Run Results
When & Where
Saturday, April 15, 2017
National Guard Armory
2412 Infantry Rd.
Wilmington, NC
Distances
The Combat Mud Run offers two distances:
5K
5K/Meathead Mile
The 5K/Meathead Mile offers an extra mile of obstacles to the 5K for those looking for an extra challenge.
Start Times
8:00 a.m. – 1:00 p.m. – Wave Starts
When you register, you will be asked to select a Start Time. Please know the start time is an estimated time so all participants do not arrive at the same time, creating long lines.
Plan to be at the start line 5 minutes prior to your Start Time wearing your race number on the front of your shirt.
The Spring Combat Mud Run Is Back!
Run, jump, and crawl through obstacles and mud. This is a great course for both the seasoned mud runner and the newbie. Nestled in the heart of the National Guard Armory at the Wilmington International Airport, this course is not only used for the Combat Mud Run, but has been used by the military for training. The volunteers include active duty military, veterans, and ROTC.
Don't just read about it. Check out the fun and obstacles from past mud runs.  COURSE PICS
It's time to get muddy! Check out what is in store!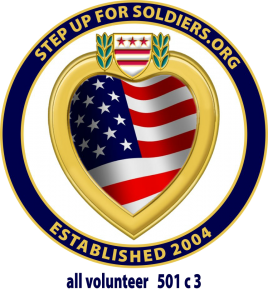 The Combat Mud Run supports the missions of Step Up for Soldiers. Step Up for Soldiers is an all-volunteer group providing home renovations, recreation, and recognition for recently disabled veterans.
The Step Up for Soldiers Mission Statement: To provide disabled veterans who experienced loss of limb and mobility problems with the resources necessary to adjust in a post-war environment. As a result of the events and fundraisers, sponsored by Step Up for Soldiers, we strive to not only enhance their lives and those of their families but also help to restore their confidence and positive self image.
Schedule & Packet Pickup Info
      Saturday, April 15, 2017
National Guard Armory
2412 Infantry Road
Wilmington, NC 28405
7:00 a.m. – Registration Opens
8:00 a.m. – 1st Heat Starts
1:00 p.m. – Final Heat Starts
Pre-registered participants may pick up their race numbers and shirts at packet pickup listed above. For those who wish to register in-person, you may do so at any packet pickup listed above.
Parking is available on the grass at the National Guard Armory.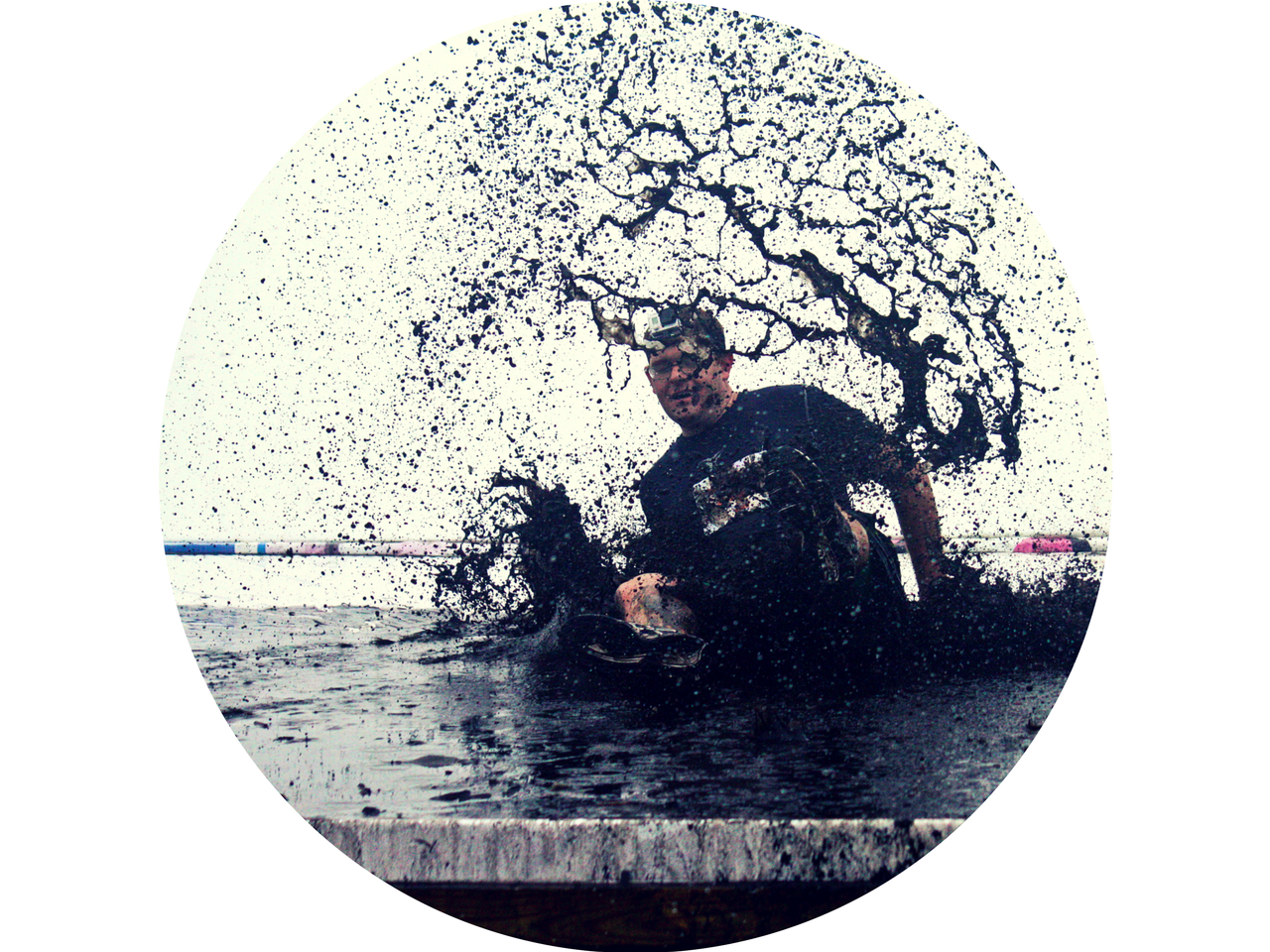 Get Constant Updates About the Event
Beer, Food & Fun!
FREE BEER with registration for participants that are 21+ years old.
We also have music, hot dogs, hamburgers, and other great family friendly activities.
Have questions about the event or want to become a sponsor?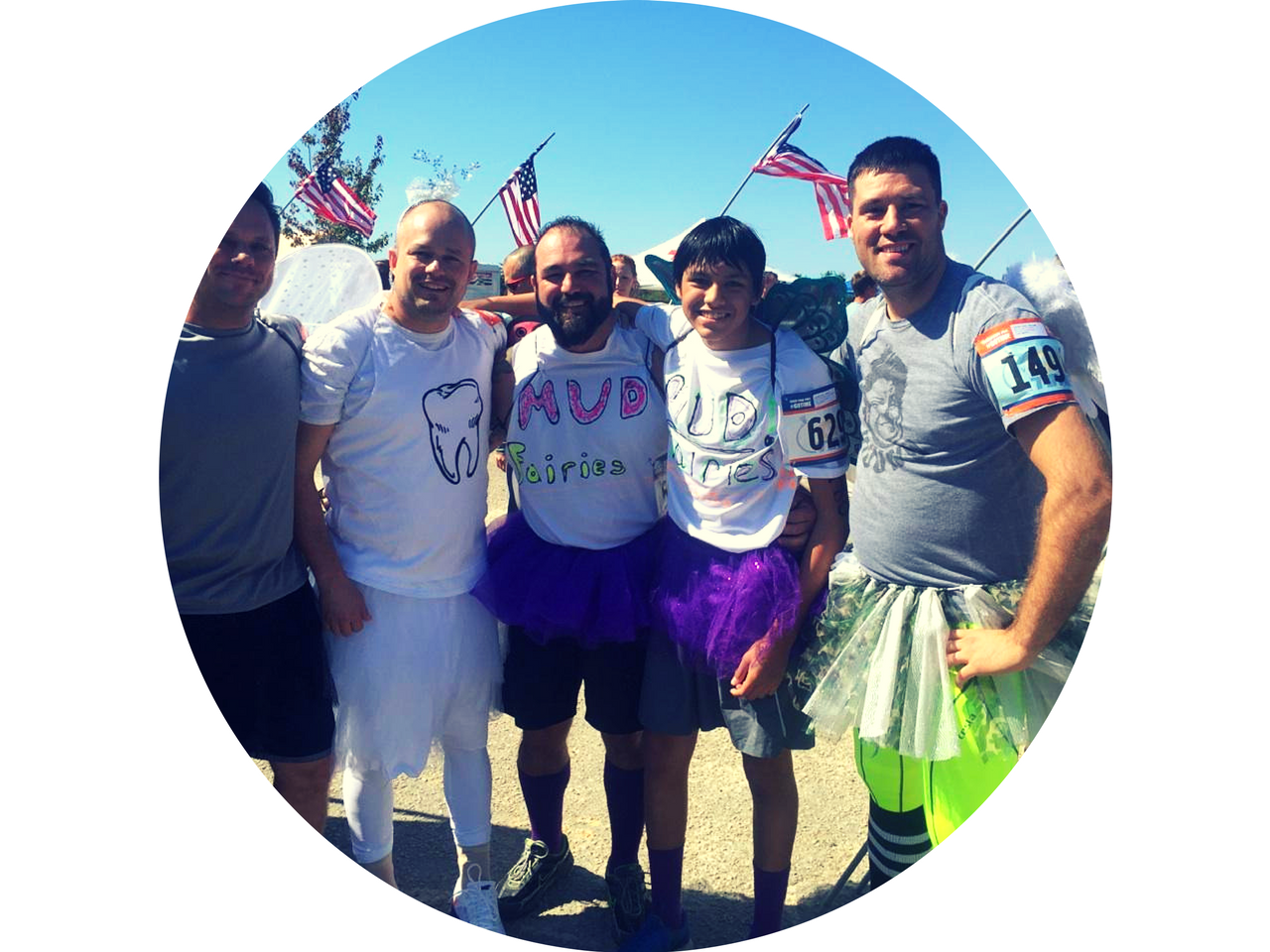 Race Swag
Participants who register by March 24, 2017 are guaranteed a race shirt. Shirts will be available to participants who register after March 24, 2017 on a first come first serve basis starting at packet pickup. Shirts are made of cotton, and are available in Adult Unisex S – XXL.
THE 5K COURSE: The 5K course offers just enough of a challenge for the athletic, but is friendly for participants looking to take on a mud run as a new challenge or prepare for those mud runs that have fire and electricity (no shocking here!). Does one of the obstacles appear intimidating? Don't Worry! You can do 20 burpees instead of an obstacle.
THE 5K/MEATHEAD MILE COURSE: Needing more of a challenge? The 5K/Meathead Mile course is the 5K with an extra mile of obstacles and running through rough terrain.
Here is what you can expect: COURSE MAP  –  COURSE PHOTOS
Obstacles In The Order They Appear
♦ Tire flip
♦ Stairs
♦ Jump boxes
♦ Balance beam
♦ Monkey bars
♦ Tire climb
♦ Rop square
♦ Monkey bars
♦ Water pit
♦ Water pit with cover
♦ *Enter meathead mile, see obstacles below
♦ Bunker hill
♦ 4 ft wall, 6 ft wall, 8 ft wall
♦ 3 tubes
♦ Barbed wire crawl
♦ 8 ft wall
♦ Tire corner
♦ Ladder hill
♦ Slide
♦ Up n' over
♦ Pyramid
♦ Spider maze
♦ Swinging tires
♦ Low crawl
♦ 4 ft wall, 6 ft wall
♦ Zigzag ditch
♦ Tank stop
♦ Hurdles
♦ Two pits with pipe crawl
♦ Finish Line!
Meathead Mile
♦ 8 ft reclining wall, 12 ft reclining wall
♦ 12 ft rope wall
♦ Chin up bar
♦ Rope climb
REGISTRATION
Online registration closes at 11:59 p.m. on April 12, 2017
Event Pricing
5K
Through April 12 – $40
Day of Race – $55

5K & Meathead Mile
Through April 12 – $50
Day of Race – $65
Military Discount:  Military and First Responders receive 50% discount with code THANKYOU  –  Must show proof at packet pickup.
FAQ & GUIDELINES
Waiver: The Registration Agreement & Liability Waiver is linked to the Online Registration. This must be selected and approved during registration.
Packet Pick-Up: Family or Friends may pick-up your Race Packet at Packet Pick-Up.
On-Site Registration: Registration is available starting one hour prior to race start. It closes 20 minutes prior to start.
Timing: Jaguar Bib Chip Timing will be used to time this race
Weather: This race is rain or shine. It will be postponed, rescheduled or cancelled if a severe weather warning is in effect.
Refunds: There are no refunds, registration will be accepted as a donation.
Entries are not transferable to other races Timed by Go Time as each race is organized by a different group.
We must stick to this policy as race items have been purchased based on current registrations and it is not fair to choose who receives a refund and who does not.