Cape Fear Highland Games Kilted Beer Mile

Saturday, April 2nd, 2016
Presented By: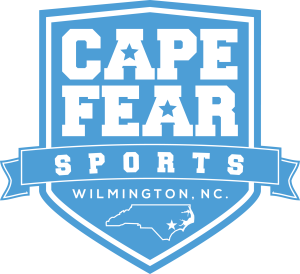 ---

REGISTRATION
Registration is Closed for 2016
[ESPRESSO_TICKET_SELECTOR event_id='41717′]
---

A beer mile is a drinking race combining running and speed drinking. Typically, the race takes place on a standard 400 meter or 1/4 mile running track. The race begins at the 1-mile starting line with the consumption of a 12-ounce (355ml) beer, followed by a full lap around the track. The second lap continues in a similar manner; another 12 ounce beer is consumed before commencing the running of the second lap. This process is repeated for the next two laps. Following the completion of the fourth running lap (and four beers), a competitor has finished the race.
Participants may choose to run or walk, chug beer or sip wine in this TIMED 1 Mile event.  There is also a milk option for the young Scotchman and Maidens!
---

8:45 a.m.  –  Milk Mile
9:00 a.m.  –  Beer/Wine Mile
9:15 a. m.  –  Beer Mile Relay
Please plan to be at the start line 10 minutes prior to the start of the race wearing your race number on the front of your shirt. Walkers and strollers are asked to line up in the back.
---

The race will be held on a quarter mile track fringing the field of competition for the 2nd Annual Cape Fear Highland Games. All race registrants will get free entry in the Games, which by itself is a $10 value. We will start the morning with a challenge for the wean's (little one's) at 8:45, at the sound of the horn they will down an 8oz carton of milk then run a quarter mile, they will repeat this three more times until crossing the finish line after their fourth lap. The Beer & Wine mile for the manliest of men and wine option for the beautiful Maidens will follow the same format with 12oz cans of beer and 6 oz. cups of wine for the main event at 9:15. To conclude the day's challenges we will have a 4 person team relay at 9:30.
4 Person Relay – Don't think you have what it takes to chug four beers and run on your own? Split the duties with three of your closest friends and see if you have what it takes to be the fastest relay team. Each individual will drink one beer, and run one lap. The fastest team will be crowned Relay Champions of the Highland Games Beer Mile. This is a great option for coworkers, clubs and clans.
More about the Beer Mile (from Wikipedia):
The standard rules published by BEERMILE.COM are based on the most common rules used in North America. These rules specify that any competitor that vomits prior to finishing the race must complete a penalty lap immediately following the fourth lap. The penalty lap does not require the drinking of an additional beer. The standard rules also dictate that the beer be consumed directly from the pour of the can (i.e. tampering with the cans, such as "shotgunning", is not allowed). The beer used for the competition must also be full-strength, or at least 5.0% ABV.
In August 2015, Lewis Kent of Canada ran a 4:55.78, becoming the then fastest recorded beer mile ever. His beer of choice was Amsterdam Blonde. Determined to break the five-minute barrier, on October 10, 2015 at the University of Manitoba track, Corey Gallagher ran a 4:54.4[8] being the first man ever to dip below the 4:55 mark.[9]
The current Women's World Record is 6:17.8 by Beth Herndon[10] in the inaugural FloTrack Beer Mile World Championships set in Austin, Texas. The Men's race was won by Corey Gallagher in a time of 5:00.23 to become the events first world champion.[11]
World Record holder Lewis Kent was the victor in the inaugural Beer Mile World Classic held at Treasure Island in San Francisco. Founded by James Nielsen and Kingston Rule Pioneer John Markell. The Men's inaugural World Classic pitted the last 4 World Record Holders against each other for the first time. Called the Beer Mile of the Century, it was the first time sub-5 minute beer milers competed in the same race (Josh Harris:[12] Australia, James Nielsen:[13] USA, and Lewis Kent:[14] Canada).[15] Canadian Jim Finlayson, another former World Record Holder, finished 3rd overall, behind Kent and American Brian Anderson.
Canada won the men's World Classic Kingston Cup. Nielsen was a notable disqualification (for excessive spillage). Josh Harris suffered a reversal of fortune in the sport's most prominent puke. Race announcer Josh Muxen dubbed it the "Chunder from Down Under." Nielsen's disqualification was the deciding factor in the Canadian Men's Victory. Turning the 10-11 American victory into an 10-11 Canadian win. The American women won the Queens cup in a sweep, with Caitlin Judd, Chris Kimbrough and Lindsay Harper taking the Top 3 Spots.[16]
---

This year the Cape Fear Highland Games is working with the MARSOC Foundation as the Charity Beneficiary. As a 501(c)(3) non-profit, the MARSOC Foundation provides benevolent support to the U. S. Marine Corps Forces Special Operations Command (MARSOC). The Foundation supports active duty and medically retired MARSOC personnel and their families, as well as the families of Marines who have lost their lives in service to our Nation. MARSOC Foundation services are those unmet by the government or other organizations.
---

Friday, April 1, 2016
Onsite Registration & Packet Pickup
6 PM – 10 PM
Buzz's Roost
http://www.buzzsroost.com/
15 S Front St
Wilmington, NC 28401
Saturday, April 2, 2016
3400 Randall Parkway
Wilmington, NC 28403
7:45 a.m. – On-site Registration/Packet Pickup opens
8:30 a.m. – On-site Registration/Packet Pickup closes
8:45 a.m. – Milk Mile Starts
9:15 a.m. – Beer/Wine Mile Starts
9:30 a.m. – Beer Mile Relay Starts
10:30 a.m. – Awards (this time is approximate)
---

Course Map Coming Soon!
---

Real men never wear pants. Real men let the breeze gently flow between their legs. Real men wear kilts. Ask any true Scotsman, the manliest kind of man, about it and he'll tell you all about it. Add this kilt to your attire for a true Scottish costume, just exercise caution if you choose to wear it in the traditional way! We still have plenty of Kilts remaining so get registered on-line or at one of the packet pick ups to get your's!
100% polyester

Red plaid tartan kilt

Attached faux fur pouch (sporran)

Elastic waist
---

Milk Mile
Top 3 Male and Female Finishers
Beer/Wine Mile
Top 3 Male and Female Finishers
Beer Mile Relay
---

Friday, April 1, 2016
Registration & Packet Pickup
6 PM – 10 PM
Buzz's Roost
http://www.buzzsroost.com/
15 S Front St
Wilmington, NC 28401
Saturday, April 2, 2016
Registration & Packet Pickup 7:45 a.m. – 8:30 a.m.
Racesite
3400 Randall Parkway
Wilmington, NC 28403
Pre-registered participants may pick up their race numbers and Kilts at packet pick up listed above. For those who wish to register in person, you may do so at any Packet Pickup listed above.
---

PARKING
Parking will be directed by event personnel at the address provided.
OTHER ACTIVITIES
The race is in conjunction with the day long festival that is the Cape Fear Highland Games.
---
FAQ & GUIDELINES
Waiver: The Registration Agreement & Liability Waiver is linked to the Online Registration. This must be selected and approved during registration.
Packet Pick-Up: Family or Friends may pick-up your Race Packet at Packet Pick-Up.
On-Site Registration: Registration is available starting one hour prior to race start. It closes 20 minutes prior to start.
Timing: Jaguar Bib Chip Timing will be used to time this race
Weather: This race is rain or shine. It will be postponed, rescheduled or cancelled if a severe weather warning is in effect.
Refunds:
Refunds requested by participant are as follows (minus credit card processing fee):
More than 60 days from event: Full Refund
Less than 60 days, but more than 30 days from event: 50% Refund
Less than 30 days, but more than two weeks from event: 25% Refund
Less than two weeks from event: No Refund
Entries are not transferable to other races Timed by Go Time as each race is organized by a different group. We must stick to this policy as race items have been purchased based on current registrations and it is not fair to choose who receives a refund and who does not.