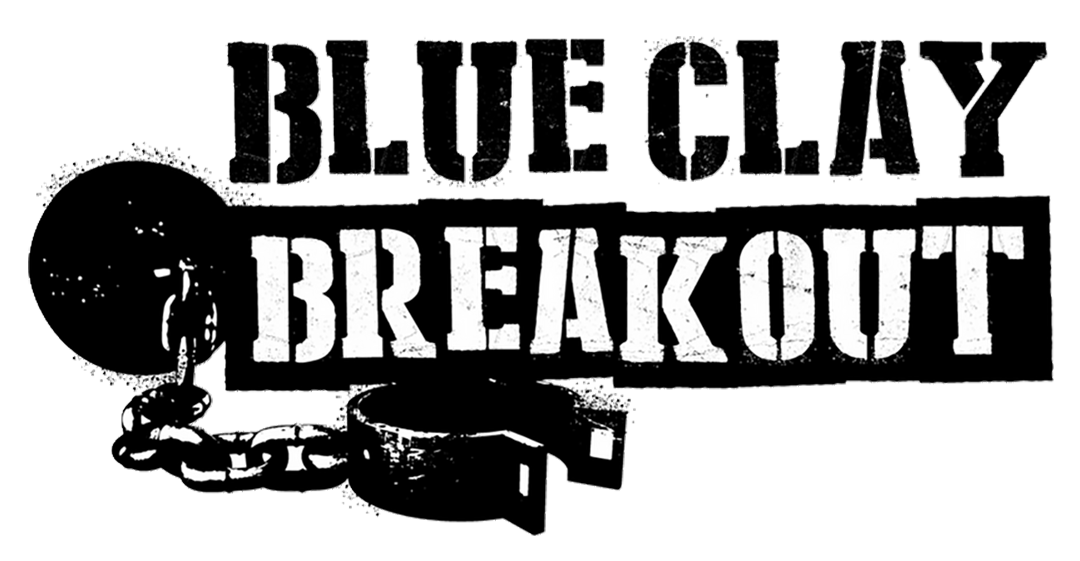 When & Where
Saturday, May 25, 2019
Blue Clay Bike Park
3840 Juvenile Center Rd
Castle Hayne, NC 28429
Distances
Jail Break 1.5 Miles –  TIMED
6 Miles – TIMED
Start Times
7:30 AM  –  Jail Break Start
8:00 AM  –  6 Mile Start
2018 Blue Clay Breakout Photos
2019 Blue Clay Breakout Results

Blue Clay Breakout is a locally owned and operated race that started out of an idea and a love for running trails. The run is 6 miles through a perfect mixture of beautiful pine forest and well-maintained trails.  The Blue Clay course is a great mixture of what our area offers in trail running.  It provides an awesome experience with a challenge to break out of your comfort zone. Convenient from all areas in Wilmington and the surrounding areas.
Jail Break Team Race: You're on the run with your "cellmate"! Both team mates will be required to put their shoes in a group pile.  Athletes will then start the race from a different location.  Cellmates will be "tethered" together and run to the pile of shoes (soft surface).  You will have to find your shoes and start the run (about 1.5 miles).  Teams are required to stay together (tethered) – just like if you were really on the run, you are only as strong as your weakest link. This is a fun addition to the 6 mile option!
About the Cause
Coastal Horizons Center, Inc. is a critical access behavioral health agency that promotes choices for healthier lives and safer communities by providing a continuum of professional services for prevention, crisis intervention, sexual assault victims, criminal justice alternatives, and treatment of substance use and mental health disorders.
These services are provided to make a significant impact on the physical, emotional, and social development of children, adults, and families in the communities we serve.

6 Mile Awards
• Top 3 Overall, Male & Female
• Top 3 in Age Groups, Male & Female:
10 & Under, 11-15, 16-19, 20-29, 30-39, 40-49, 50-59, & 60+
Jail Break Awards
• 1st Team Overall (2 People)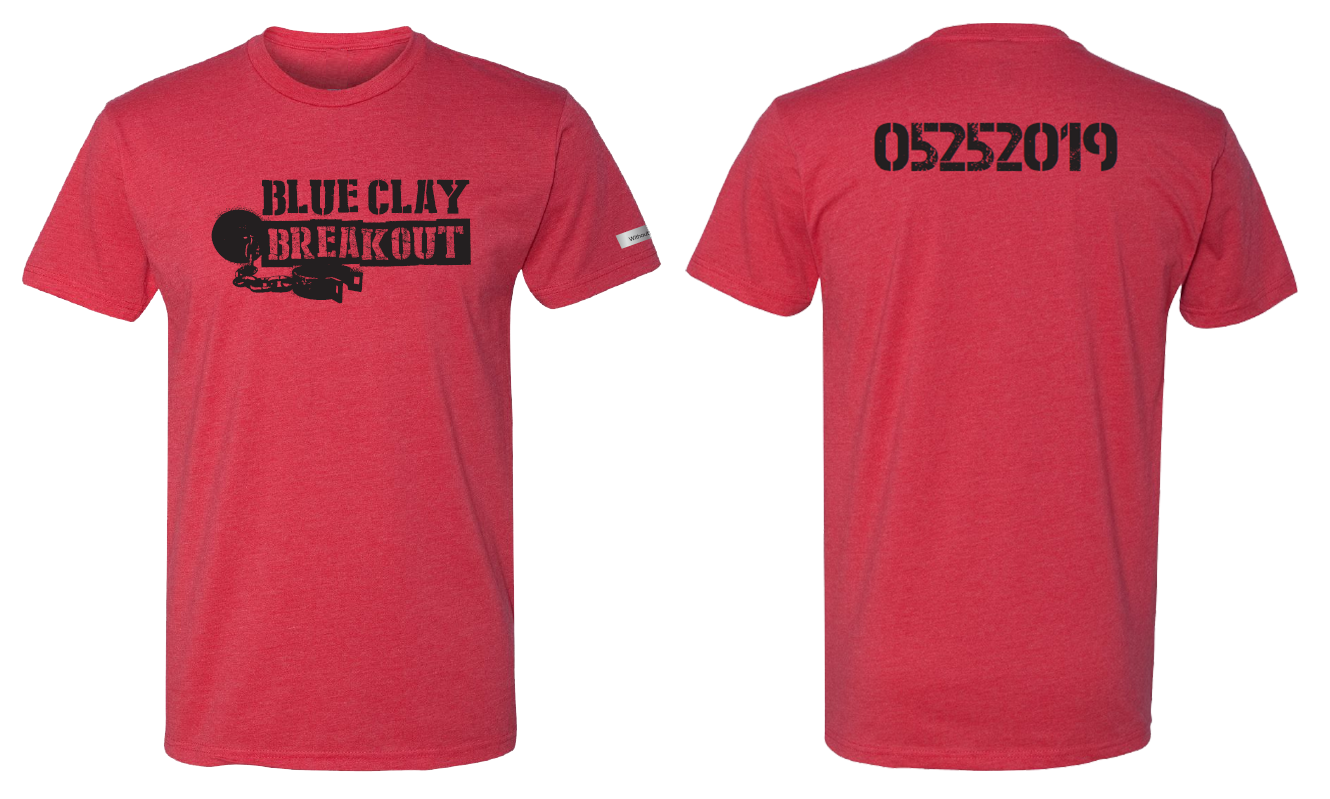 Race Swag
 Race Shirts will be guaranteed to participants who register by 11:59 PM on Thursday, April 25th, 2019. The shirts are available in Adult Unisex S-XXL cut sizes, and are from Without Limits.
 Be sure to claim your shirt today by registering!

Blue Clay trails offer a mixture of nice and flowing packed dirt sections, with rooty sections for the added challenge. The back half of the course offers hills with some nice flowy switchbacks and fast downhill sections.  Lots of nice bridge crossings for an added quickness.  These trails are challenging and fun at the same time with some punchy uphill's and some fast-smooth sections.  This well-maintained trail system is taken care of by the Cape Fear SORBA and are in great shape for a fun day of trail running.
Due to the nature of this race course, strollers, wheelchairs and dogs are NOT permitted to participate.
Friday, May 24, 2019
Fleet Feet Sports
1125 Military Cutoff Rd. D
Wilmington, NC 28405
4 PM – 6 PM – Packet Pickup
If you cannot make it, packets can also be picked up at the Race when Registration Opens. Please allow enough extra time before the race starts to pickup your packet.
Saturday, May 25, 2019
Blue Clay Bike Park
3840 Juvenile Center Rd.
Castle Hayne, NC 28429
7:00 AM  –  Registration Opens
7:30 AM  –  Jail Break Start
7:45 AM  –  Registration Closes
8:00 AM  –  6 Mile Start
9:00 AM  –  Awards
Race Day Parking
Parking will be available inside Blue Clay Bike Park as well as along the side of the road.
Want to Sponsor the Event?
Questions About the Event?
6 Mile Race
Through February 21  —  $30
February 22 through March 21  —  $35
March 22 through April 21  —  $40
April 22 through Race Day  —  $45

Jail Break 1.5 Mile Race
  Through Race Day  —  $20 (per person)

6 Mile Race AND Jail Break Race
*Same participant must run both races*
Through February 21  —  $40
February 22 through March 21  —  $45
March 22 through April 21  —  $50
April 22 through Race Day  —  $55
FAQ & GUIDELINES
Waiver: The Registration Agreement & Liability Waiver is linked to the Online Registration. This must be selected and approved during registration.
Packet Pick-Up: Family or Friends may pick-up your Race Packet at Packet Pick-Up.
On-Site Registration: Registration is available starting one hour prior to race start. It closes 20 minutes prior to start.
Timing: Jaguar Bib Chip Timing will be used to time this race
Weather: This race is rain or shine. It will be postponed, rescheduled or cancelled if a severe weather warning is in effect.
Refunds: There are no refunds, registration will be accepted as a donation.
Entries are not transferable to other races Timed by Go Time as each race is organized by a different group.
We must stick to this policy as race items have been purchased based on current registrations and it is not fair to choose who receives a refund and who does not.